We support our customers to develop wind and solar energy projects in India, by mitigating risks and optimising the project investment returns.
We provide expertise in every stage of the onshore wind and solar energy project lifecycle:
from site prospecting, bidding and resource assessment, through design, engineering support, permitting and construction to operational asset management.

Our project management experience allows us to be both truly practical and innovative service provider. We provide Consultancy, Project Planning, EPC and Project Management.
Project Planning and Development
Project Planning:

By clearly defining the project aims in the planning phase, and by creating an achievable schedule you are more likely to succeed in delivering the project objectives. With our expertise, we will help you to plan a wind and solar projects with detailed analysis and project planning backed up by contingent plan.
Site Identification for the Grid connected wind and solar energy projects in Indian states or provinces of Gujarat, Maharashtra, Madhya Pradesh, Karnataka, Andhra Pradesh, Telangana, Tamil Nadu, Rajasthan and others.

                                                                                        

We have identified potential sites for wind energy and solar energy projects development in India. The wind data collection at 100/130 m level and solar radiation data along with technical feasibilities studies are completed by us and the sites are available for acquisition. The overall potential at these sites is nearly 3000 MW. Nearest Grid sub-station at State and National Grid (STU & CTU) level are identified. We intend to facilitate the Interested Investors in Wind and Solar Project for acquiring these greenfield assets.  You may contact us for further details: Please download a List of Potential Sites for Wind and Solar Project Development. The above sites are suitable for Wind and Solar Hybrid Projects also. We have also identified few potential Solar Sites in the province of Maharashtra, Gujarat, Telangana, Andhra Pradesh, Karnataka and Madhya Pradesh.
Wind and Solar Resource Measurement: Installation of Wind Masts, Collection and Analysis of Wind Data.

We design, develop and manage measurement campaigns to produce bankable projects that are profitable to run and attractive to investors.
Land Acquisition: India is a challenging market for developing the energy projects due to socio-economic diversity, varied government regulations, longer permitting processes and complexity in land acquisition. Getting encumbrance free site is most critical part of wind and solar project development in India. We support in Identifying and acquisition of government land for risk free project development. This will help you to create a land bank long term business.

Grid Connection:

Grid connection is a very important aspect of any renewable energy project after the availability of natural energy resource. It is vital that projects are designed and optimised to deliver the maximum amount of generated power to the grid with minimal losses and faults to deliver the optimal output to the power purchasing company. It is necessary to plan the grid connection options considering upcoming and existing projects in collaboration with transmission company. We can help the project developers to find and evaluate grid connection options at National Grid and State Grid for effective, curtailment-free power evacuation

Micro-siting and Wind Energy Analysis: Our wind resource specialists undertake various tasks like Site Identification, Feasibility study, Wind Mast Installation, Wind Data Analysis, Energy Estimation based on various Power Curves of Wind Turbines, Micro-siting of Wind Turbines, Power Curve Validation etc.

Detailed Project Feasibility Report:

Our specialists undertake energy yield analysis on Wind and PV plants, producing bankable P50, P75 and P90 AEP estimations to deliver a robust and accurate financial model.
Design and EPC
Grid Connection or Power Evacuation Study
Work out the Options of STU and CTU level grid connection

Selection of Equipment and solutions

Electrical Work:

HV,

EHV Lines, Sub-stations (33 kV - 220 kV)

WTG Unit Sub-station

SCADA Network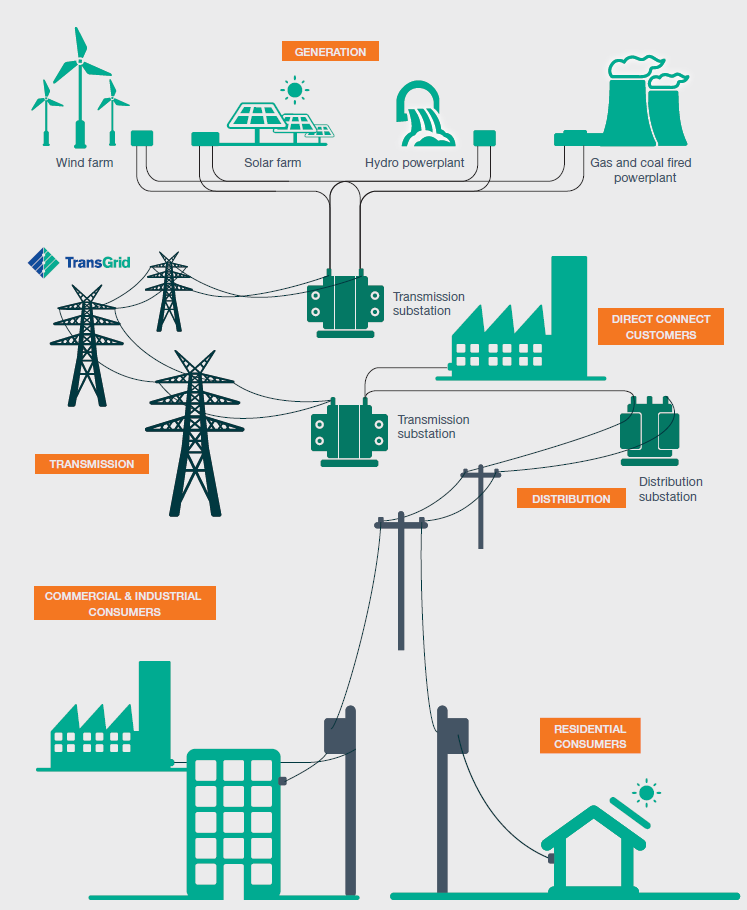 Project Performance Management and Improvement
We offer and manage solutions across the entire lifecycle of wind and solar energy projects, efficiently capturing the crucial data from your assets to maximise your power generation.
Our technical team provides field analysis insights to ensure system efficiency and optimisation and also find opportunities for optimal power generation. Our team recommends strategies to increase project operational performance that translates into positive financial returns.
As an owner's representative, we ensure to optimise returns on investment (RoI). We support to Identify under-performing assets, investigate underlying causes and implement solutions and innovations to optimise performance and maximise energy capture.
Solar Energy, Wind-Solar Hybrid Projects and RePowering
Roof top solar project on Capex and Opex models
Grid connected Solar Projects: Design, Engineering, DPR, Equipment Selection, EPC and IPP
Detailed Engineering, Redesigning, Consulting and EPC